6 Ways a New Build Home Can Save You Money During the Cost of Living Crisis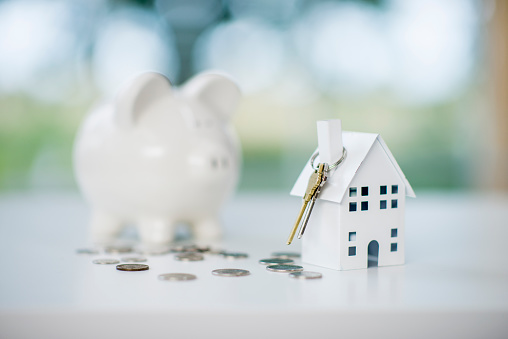 As we're all aware, the United Kingdom is experiencing a cost of living crisis that's hitting people from Glenrothes to Dover, and everywhere in between. From petrol costs to your weekly shop, even the price of a chocolate bar, everything is that bit more expensive in a struggling economy that's been ravaged by a worldwide pandemic.
So, in today's blog, we'll discuss the ways to save some cash when buying a home, particularly a new build property. From energy efficiency to water saving tips, advanced heating technology and more, we'll give you a full rundown of ways to save money in the long-run by buying a new build house.
Let's start with your monthly bills.
Heat your home for less
Gas and electricity prices have soared in recent months, and households around Scotland and all of Great Britain are struggling, with no improvement on the horizon.
However, when you buy a home in one of our new build housing developments, some properties come equipped with combi boilers, meaning you only heat the water you need. All of our new build homes also feature Smart technologies such as Hive Thermostats, enabling you to heat your home for specific periods, and even specific rooms, to reduce waste and save money. You can also add additional features such as smart lights to make your home even more efficient!
All of these technologies ensure a reduction of your heating, electricity, and water bills, as many of us look for ways to save money and reduce regular outgoings.
Visit our Choices Suite to find out more about the additions and personalisation options for each of our new build houses.
No repairs and maintenance costs
If you've purchased or live in an old home, you'll understand the headache of regular repair work and maintenance on your property. From full-on construction to faulty pipework and electrics, it can be a nightmare for your peace of mind as well as your pocket.
With Campion Homes, all of our homes are constructed to the highest standards, meaning that you won't suffer the fate of old homeowners with constant maintenance issues. We also offer a 2 year warranty on our new build homes, and the NHBC 10 year Buildmark Scheme applies to all of our new build properties, covering the structural integrity of your home for the first decade of its construction.
The appliances in your Campion new build home also come with standard manufacturer's guarantees and warranties, meaning that everything from the bricks and mortar to the fridge and oven will be covered.
Double glazing that looks the part and helps the pocket
Double glazed windows keep warmth inside and keep the cold out. It's this simple fact that helps you save money, because there's less need to have the radiators blasting when you're safe and cosy from the elements of the outside world.
This means you won't be reaching for your thermostat as much as you would in an older home with single-glazed windows, which helps you save money on your household bills.
Insulation to keep you warm and save you money
Insulation is similar to double glazing in that it protects your home from the adverse weather conditions of the outdoors. High-quality insulation in the walls and roofs of all Campion Homes means keeping your house warmer for longer, which can't be said for older homes that are poorly insulated.
This not only keeps you and your family warm, but saves on those increasingly expensive heating bills.
Water drainage systems that minimise waste
In Scotland, we don't have domestic water meters just yet, but it's really important for the environment to be as efficient as possible. That's why we include simple water saving systems as standard in every Campion new build home, such as a dual flush WC.
Allowing storm water to be filtered back into the infrastructure also means that new build developments won't be wasteful when it comes to water, which is handy in today's economically difficult times, when even water is becoming an unaffordable luxury!
Lighting and electricity
Lighting makes up around 20% of the average UK household electricity bill, so it's worth being savvy with your lighting where possible. Having windows that let in a good amount of natural light at different times of the day can reduce your need for artificial lighting, so keep this in mind when you're viewing any new build home. Our new build properties at Oak Bank feature larger than average lounge windows for this reason.
We're very detail-oriented at Campion Homes, which is why our internal lights are fitted with low energy bulbs to reduce costs and CO2 emissions. LED lights can reduce your emissions by up to 65kg a year, which means you're helping save the environment and also benefiting from a significant reduction in your electricity bills.
Find the perfect new build home today.
Whether it's double glazed windows, advanced insulation, or innovative water drainage and sanitary ware, buying a new build home can save you money both in the short-term and long-run when you choose Campion Homes.
For more information about our new build property developments in Central Scotland, take a look at our beautiful Glenrothes Housing Development, Oak Bank, as well as our Strathearn Gait, Crieff Development.