Award winning new build homes by Campion
Our 5 star builder status in the National Home Builders Federation (HBF) takes a lot of hard work, and we are proud to be recognised for the high standards we pride ourselves on at Campion Homes.
From our sales team to our construction personnel, everything we do is built around our customers, and we put quality at the forefront of our entire ethos. That's why it is such an honour to receive 5 star builder status by the HBF, because it recognises the work our team put in every single day to help people around Central Scotland find their forever new build homes.
We also owe a huge thank you to our purchasers who take the time and make the effort to complete the questionnaire allowing our statistics to be collated and this provides us with vital information which allows us to continually improve our processes and procedures.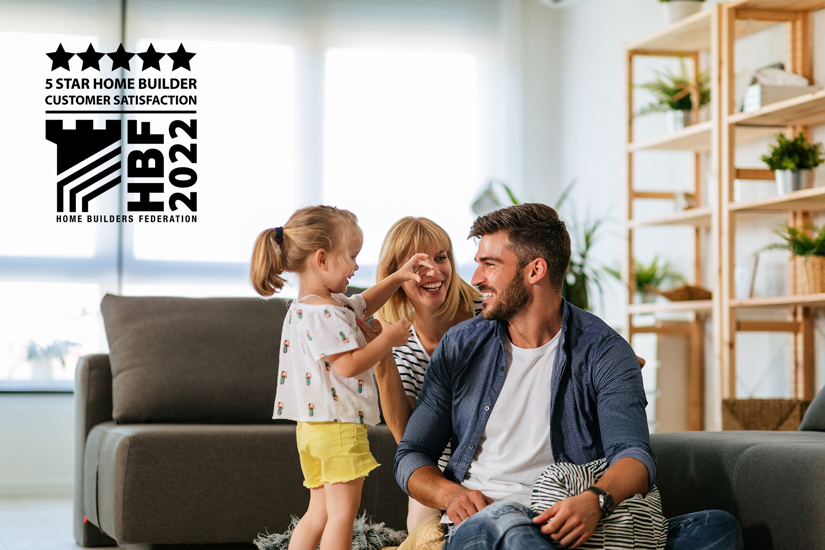 WHAT IS THE HBF?
The survey is undertaken on behalf of house builders by the House Builders Federation. Every purchaser is given the opportunity to complete the survey 8 weeks after they have taken ownership of their home. The survey is completed online, or by post if requested, and the results are returned directly to HBF without any intervention from the builder allowing the results to be transparent.
Based on customer satisfaction for new build homes in the UK, we need to receive a high rating of at least 90% of our purchasers confirming they would recommend us in order to retain our 5 star status. This survey runs annually and the 5 star status is withdrawn if the above criteria is not met.
The fields in the survey include everything from design to quality to the cleanliness of new build homes, as well as the sales and customer care experienced during the purchase from a housing developer.
As you can imagine, it doesn't get better than 5 stars, and we are absolutely delighted that so many customers would rate us so highly.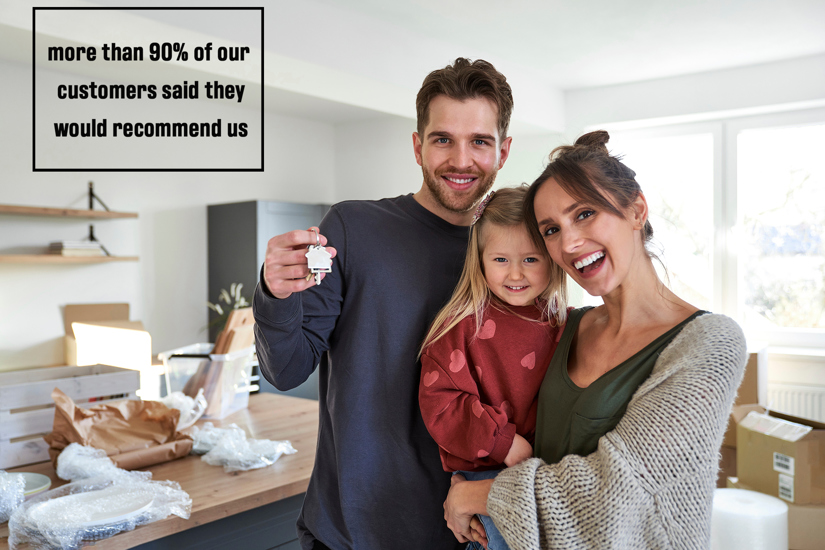 Symbolic of our ethos
At Campion Homes, we pride ourselves on the level of workmanship and quality that goes into every one of our new build homes and housing developments across Central Scotland. The awarding of this status is the perfect way to symbolise this commitment to quality, and we are extremely proud to be a recipient.
We have a strong reputation within the new build homes industry for a reason. We are a second generation, family run business with every aspect being carefully overseen by our executive team, ensuring attention to detail, high quality workmanship and customer satisfaction.
Customer focussed and proud of what we do
Whether it's at our Choices Suite or simply browsing our development Home Selector, we always have our customers' best interests at heart when they are looking at new build homes in Central Scotland.
This customer focussed approach extends to all aspects of our business, from sales and aftercare to the construction of every new build home, as well as the designs, styles, and aesthetics of each and every home we produce.
It's why we have been leading the way for over 33 years, and why we continue to do so when it comes to new build homes in Glenrothes, Crieff, and beyond.
Buy today with Campion Homes
To find your perfect new build home with Campion, take a look at our website today. You can find out further information about our Choices Suite, our developments and anything else you would like to know by visiting the link below:
You can also view our Development Home Selector, which gives you the ability to check out every home available in our Oak Bank, Glenrothes housing development. You can take virtual tours and find out key information about every new build home we have available at Oak Bank, as well as get in touch regarding more information: