The benefits of buying a new build home within a new homes development
The benefits of buying a new build home within a new homes development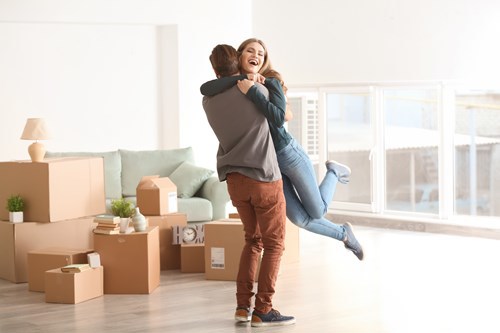 How do you know if buying in a new home development is right for you? That question is made much simpler once you understand the benefits of purchasing a new home.
New home developments offer many bonuses for house buyers, from the simplicity of the buying process to the opportunity to make your new home entirely your own.

Straightforward purchase system
Buying a new home tends to be a simpler process than buying an older property. You no longer have to worry about the stresses of negotiating or being out-bid - simply reserve your home, pay a small reservation fee and then pay a fixed price for your home.
This takes a lot of hassle out of the buying process, as well as making the transaction a lot easier than if you had been buying an older home. It also prevents the risk of paying more than you had bargained for when you enter into an 'offers over bidding system'.

Modern design
New home developments are planned with modern living in mind and follow current trends in design – spacious, well thought out layouts make new homes comfortable places for families and couples alike.
These flexible living spaces are a world away from the restrictive layouts you sometimes find in older builds and are much more efficient to run, leading to savings on your energy bills throughout the year.

Blank canvas
The beauty of buying in new home developments is that you can make your new home as individual as you are. Create the home of your dreams by being involved in the internal choice process from the start, not by righting what the previous owners got wrong.
Campion home buyers also benefit from our Choices Suite, where you can choose from a vast range of no added cost options alongside an extensive choice of upgrades and extras to make your home that little bit more unique.

Peace of mind
You also benefit from added peace of mind when buying new. Campion Homes will provide you with a 2-year warranty after you take possession of your new home. The NHBC 10-year Buildmark scheme covers the structural integrity of your new home.
These warranties can help you rest easy knowing that your new home is covered. In addition, the appliances in your new home usually come with standard manufacturer's guarantees and warranties.

Interested in purchasing a new home? Take a look at Campion Homes' future developments coming soon or sign up to our newsletter for exclusive news and updates.
Additional