Interior Design Trends for 2023 and Interior Design Trends Being Left in 2022
Interior Design Trends for 2023 and Interior Design Trends Being Left in 2022
Hello and welcome to the last Campion Homes blog of 2022! If you aren't aware, we're a leading property developer in Central Scotland, and we have new build houses available to buy in Glenrothes and coming soon in Crieff, with more housing developments on the way in 2023.
In today's blog, we'll be using our expertise to guide you through some of the biggest interior design trends for 2023. We'll explore what to expect in the new year and what's being left in 2022, and we'll also tell you where you can buy a new build home in Central Scotland that can be tailored around your every style preference.
Organic colours and shapes.
Authenticity is on the menu for 2023, with more natural, calming colours like deep blues and quiet greens set to be popular in homes around the UK. Natural elements are also expected to see a surge, with mineral or stone-based vases, bowls, and other similar pieces being preferred.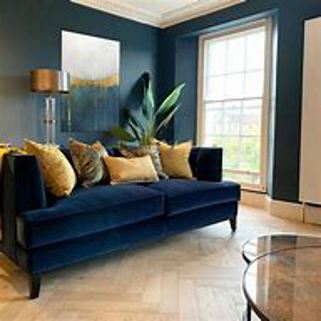 The reason for this popularity could be to counteract the often unpredictable times in wider society at the moment, with an emphasis on creating a calm, peaceful atmosphere at home to get away from it all.
Meaningful objects and statement pieces.
Meaningful objects can be anything from large family heirlooms like wardrobes or cabinets passed down through generations, to random objects like a grandparent's globe, artwork, or jewellery box. This means that what's important to you sentimentally could now take pride of place in your home, rather than being stashed away in storage or a drawer.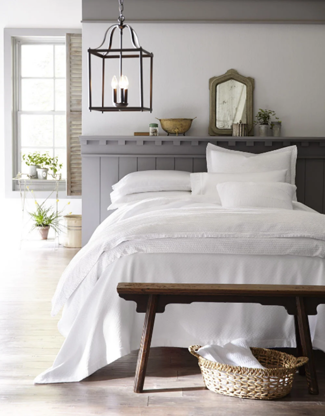 The trend also ties in with another movement that looks set to flourish in 2023 - nostalgia, with more sophisticated and kitschy prints being chosen in homes around the UK.
Statement pieces look set to remain popular in the new year, too, with statement referring to items like unique lamps, rugs, and wallpapers that make a room pop.
Smooth and sleek appliances.
Next, we have sleek appliances, which could be anything from the kitchen fridge to cabinets or worktop spaces. Sleek, seamless appliances look set to become the norm for the most stylish homes in 2023, with a focus on boldness and smoothness taking priority.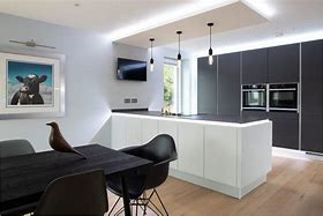 This means more modernity where possible, especially in the kitchen, which brings additional safety benefits as well as efficiency compared to older units.
However, this shift to modernity doesn't mean sacrificing the style of your home if it's a more traditional vibe, as there are lots of ways of incorporating traditional styles with modern appliances, especially in 2023.
A focus on wellness.
Project self will be bigger than ever in 2023, which means a focus on "wellness" for interior design stylings.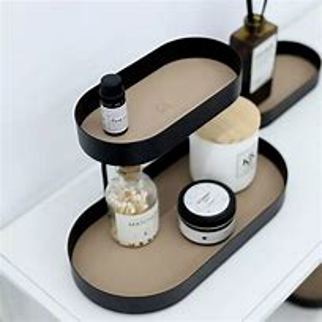 What this means is an emphasis on self-care and your general wellbeing when designing your home, making everything easily accessible and stress-free. Examples of this in action include undercounter refrigerators and additional storage in the bathroom for beauty products and other items that help you feel your best.
This trend is predominantly bathroom and bedroom focussed, with more convenience and calmness the overall goal.
Interior design trends being left behind in 2023.
Now, let's take a look at some of the popular interior design trends of 2022 that look set to stay in the past as we head into 2023.
First up, we have maximalism. As you probably guessed, this is the opposite of minimalism, and includes lots of brightly coloured and layered rugs, throws, cushions, and plants, as well as extremely bright and colourful artwork that dominates a room.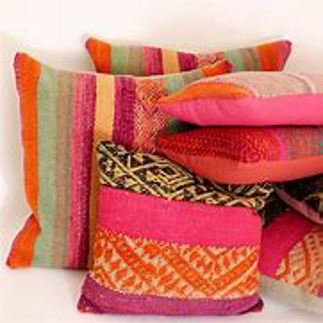 This trend looks set to be left behind as we head into 2023, but not to the extent of abandoning all accessorising and going religiously minimalist.
That's because minimalism is also on the way out, well, more extreme forms of minimalism anyway. There'll still be room for toned down, simple tones and styles in the home, but people will be looking to add depth and dimension to living spaces rather than untextured and colourless minimalism.
Other styles heading out the door in 2022 include lightly coloured wooden furniture, with darker, more bold woods favoured. On top of this, fast furniture, AKA cheap furniture from large chains that doesn't last long, looks likely to be become less popular, as people aim to go greener for 2023 and beyond.
Find your perfect new build home in 2023 with Campion Homes.
At Campion, we have the very best new build houses available in Glenrothes and coming soon in Crieff, with more housing developments to be added across Central Scotland in 2023.
With a focus on high-quality craftsmanship and beautifully designed new build homes, our new build houses can be designed in line with your own preferences with a visit to the Campion Homes Choices Suite, where you can add extras and enhancements to your property before you even move in.
Visit the Campion website for more information about our developments, and click here to view the Strathearn Gait, Crieff housing development and here for the Oak Bank, Glenrothes new build housing development.
You can also visit the Oak Bank, Glenrothes home selector website to find out more about the individual homes we have available.