What makes Campion Homes one of the best house builders in Scotland?
What makes Campion Homes one of the best house builders in Scotland?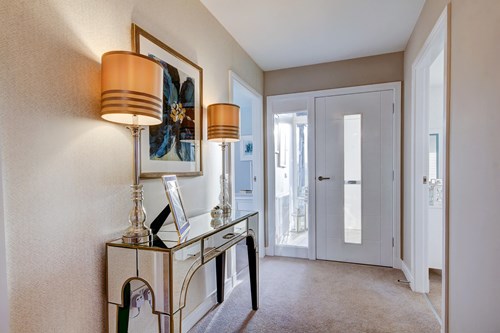 Would you like to live in a home made by one of the best house builders in Scotland?
Campion Homes is a family-owned company with over 30 years of experience building new homes throughout Fife. However, our focus extends beyond the bricks and mortar that make up our homes. We provide customer-focused services and have established a team that share our founding commitment to quality and clarity.
At Campion Homes we pride ourselves on being among the best house builders in Scotland. Here is what makes us special.

Location

We know Fife. Our offices are based in Fife and most of our team live in the area. Understanding this incredible Scottish region allows us to choose great locations for our developments that have convenient transport links to nearby cities.

Variety

Location is important, but we also want to provide a great variety of homes to suit a diverse range of needs. We have homes that are suitable for first-time buyers, retirees, families looking to upsize as well as those who want to downsize. Our developments offer variety and flexibility, helping you live life as you want to.

Customer Service

We know how stressful it can be to buy and move into a new home. Our staff are on hand to make sure your transition is as smooth as possible, whether that is helping you with any queries you have during the buying process or supporting you with our Assisted Move package at selected developments.
If you are not sure exactly what you are looking for in your new home, you can speak to our advisers who will help you find a place that suits you perfectly. They know our developments inside and out and can help you identify a plot and house style that matches your needs.

Transparency

The whole process of buying with us is designed to be as clear and open as possible – our team is dedicated to making sure that you fully understand each stage of the buying process.  Any fees involved in the purchase will be communicated to you up front and early on in the process, so you know exactly what to expect.
We do not just leave you at the front door the minute that we hand over the keys. Our After Sales team will be on hand as you settle into your new home and only a phone call away if you have any questions.

Customisation and choices

We know everyone's ideal home is different, which is why you will be invited into our Choices Suite during the purchase process.
Our Choices Suite is designed to give you a range of interior choices and upgrade options that will help you make your house a home. Each room can be tweaked and adjusted to create a unique home that reflects your style from the get-go.
You can let your imagination run as wild as you like. If you do not see an option you want, just ask! We always bring a can-do attitude.

Security

We build every one of our homes to a high quality and standard. To ensure this, your new home is covered by our 2-year warranty in addition to the 10-year NHBC guarantee.
Our commitment to providing you with a quality home and a quality service is what makes us one of the best house builders in Scotland.
If you are looking for a new home in Scotland, consider our beautiful developments in Fife, and get in touch to arrange a viewing.