Romantic dates in Fife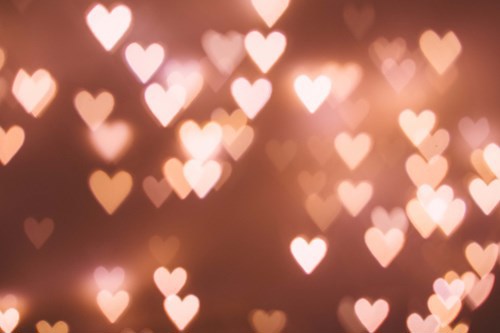 Are you stuck for ideas on where to take your valentine for a romantic date in Fife? Campion Homes is here to help! We have compiled some of our favourite ideas for romantic dates in this beautiful part of Scotland for couples to enjoy.
From relaxing retreats, fun activities and walks in stunning locations, Fife offers some brilliant opportunities for romantic dates.
 
Spa days

Whether you are looking for therapeutic treatments, relaxation, or simply some time for peace and quiet with your partner, Fife's spas are great places to take your date. Enjoy a romantic moment together as a couple in some of the best spas in Fife.
We love the Fairmont in St Andrews, which is just a short drive away from our Bryony Meadow development. As well as enjoying some indulgent luxury treatments, visitors can take advantage of the relaxing spa facilities. If you love being outdoors, then take your date to enjoy a round or two on Fairmont's prestigious golf course.
Love golf? Read our guide to some of the best golf courses in Scotland.
Restaurants

Fife is heaven for food enthusiasts. There are so many delicious places to eat incredible food. If your date loves to be wined and dined, then consider taking them to one of Fife's many mouth-watering restaurants.
Looking for fine dining? Consider Ostlers Close, a quaint and charming restaurant based in Cupar. Owners and partners Jimmy and Amanda Graham have got the dynamic just right, with food that is both comforting and delicious. The seasonal menu changes frequently, and it often features delightful Fife ingredients.
If your date likes seafood, then they will love the incredible produce fished from Fife's shores. The Seafood Restaurant in St Andrews is famous for its fantastic variety of freshly caught Scottish fish and shellfish, as well as its stunning coastal view.
Beautiful walks

Some couples just like to keep it simple. If you prefer spending time in each other's company without having to go all out, then why not take advantage of Fife's beautiful walks?
If you love nothing more than a long walk on the beach, then Elie Ruby Bay is a great option. You can enjoy its golden sands and glittering pale blue waters. We also love Leven beach, which offers a long walk as well as pretty scenery.
If you are a nature lover, then enjoy one of the many routes available on the Fife Coastal path. You can spot all sorts of wildlife along the path. It has many access points across Fife, including one from Leven beach.
Want to take your four-legged friend along for the journey? Find out about the best dog walks in Fife. 
Cookery classes

Want to bring out your inner chef, and have fun at the same time? Why not try your hand at  a couple's cookery lesson?  Dunfermline-based Courses for Cooks offers some great classes for a whole variety of tastes.
You could learn how to make Indian food, Italian food or tasty baked treats together. Or, if you want to surprise your date with a home cooked dinner, consider going along to the cookery school and learn how to whip up the perfect meal to make their heart sing!

There are all sorts of places to take your date in Fife. Where is your favourite romantic date in Fife? Let us know on Facebook, Twitter or Instagram. We love hearing your ideas!
Looking for the house of your dreams? Discover our portfolio of beautiful homes to fall in love with.