Financing a new home – our financial advisor's top tips
Financing a new home – our financial advisor's top tips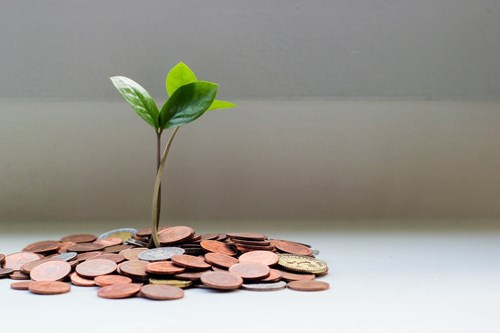 Some of the most common questions new home buyers will have centre around financing a new home.  
We know how overwhelming it can be when thinking about how you will finance your new build home, especially if you are a first-time buyer.  
That's why we have asked Campion Home's resident financial advisor, Stephen Baxter, for his top tips on how you can secure a mortgage to help finance your new home – read on for his helpful advice... 
Securing a mortgage in the current climate  

There has been a general tightening up of lending criteria amongst the lenders in the current climate. This has resulted in mortgages taking a little longer to complete than before. 
This means that when applying for a mortgage during the current climate, you should allow as much time as possible before your estimated entry date to avoid any last-minute panics. 
First time buyers vs. moving from a current home 

We recommend that first time buyers secure as high a deposit as possible and that they set a realistic, affordable budget for a new home. 
For those moving from a previous home, if possible, it is better to have secured the sale of your existing property prior to purchasing another property. 
 
The lowdown on mortgages 

Simply put, the best way to find out how much you can borrow and afford to repay is to have an in-depth discussion with a mortgage adviser.  
Once you have decided this, then you can have your adviser secure a Decision in Principle from a lender. This is a certificate or statement from a lender to say that, 'in principle', they would lend you a certain amount of money. 
Nowadays, most mortgages are repayment mortgages. Repayment mortgages (capital and interest mortgages) offer the benefit of repaying the interest along with paying off the capital gradually at the same time.  
Stephen's 3 best tips for securing a mortgage for your new home 

Keep your credit score as high as possible. 

Maintain your credit score by ensuring you don't miss any payments on any credit cards you have.

Provide the lender with any documents they request ASAP e.g. pay slips, bank statements or up to date accounts if you are self- employed. 
Other helpful finance tips  
 
In addition to the above advice, one of the most important things when organising your finances is to maintain a good credit score. If you don't you risk missing out on securing a mortgage and delaying the buying process. 
Finally, seek advice from an Independent Mortgage Adviser, who will have access to most products on the market and is therefore best placed to get you a good deal. They will be able to tell you how much you may be able to borrow and afford prior to deciding on a property to purchase. 
If you stick to this expert advice, you'll be settling into your new home in no time! 
Campion Homes is there to help you every step of the way when buying your new build home. You can view our full range of developments here and you can get in touch with our team if you have any queries.