Best towns to live in Scotland – Fife Edition
Best towns to live in Scotland – Fife Edition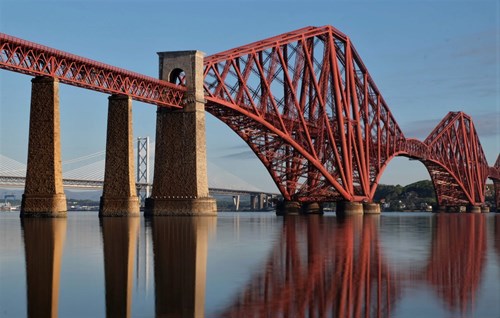 Are you looking for the best towns to live in Scotland? From stretching coastlines to bustling towns, Fife is a beautiful part of the world to call home. 
Fife's location in central Scotland provides its residents with everything they could need at their doorstep.
Here are some of our favourite Fife towns:

St Andrews

St Andrews is a popular tourist destination in Scotland and it is not hard to see why. This historic town is a beautiful place to live, featuring a stunning coastline along the town's eastern edge and fantastic examples of gothic Scottish architecture like the ruins of St Andrews Cathedral and Castle.
Talking of green spaces, St Andrews is famous across the world as the home of golf and features a great range of golf courses, such as the renowned Old Course at St Andrews and the Kingsbarns Golf Links.
There is also a lively foodie scene, offering a great variety of restaurants and bars. Many restaurants specialise in seafood thanks to its coastal location, with The Grange Inn and The Tailend Restaurant both serving up excellent fresh fish dishes. Scotland has a great craft beer scene, and the St Andrews Brewing Company is a cosy bar with a fantastic selection of local beers to suit any tastes.
Cupar

Cupar lies in the very centre of Fife. The location provides great transport links to all of Scotland's major cities, placing it amongst one of the best towns to live in Scotland for many families looking to move out of larger cities. It has a railway station with direct trains to Edinburgh and Aberdeen and an express bus service to Glasgow.
Cupar is an ideal place to escape from the bustle of these cities, surrounded on all sides by gentle, rolling countryside. The River Eden runs through the town centre, and there are lots of beautiful walks and cycles in the area. The Scottish Deer Centre is a country park on Cupar's western edge which makes for a fantastic day out for the family.
Cupar also benefits from excellent schools. Bell Baxter High School strives to be one of the highest achieving schools in Scotland and its Head, Carol Ann Penrose, is proud to say that 'the young people in Bell Baxter are polite, articulate, able and ambitious.' Castlehill Primary School and Dairsie Primary School are both excellent local schools in good locations on the town periphery.
Dunfermline

Dunfermline is the most southerly town in Fife, located just over the Forth Bridge. It is also Fife's largest town and is close to Edinburgh, which is easily accessible by direct train.
Dunfermline has a busy series of events throughout the year, including musicals and plays at its two theatres and an annual festival held in Pittencrieff Park to celebrate Robert the Bruce. Carnegie Hall is an ideal venue for music, comedy, drama and dance, supporting both international and local performers, like the Carnegie Youth Theatre and Dunfermline Dramatic Society.
Dunfermline also has lots of primary and secondary schools for parents to choose from, offering great options for education in the area.
Markinch & Star

These two picturesque villages have a quiet, family-friendly atmosphere and a small and active community, making them ideal for those looking to retreat from urban life. There are lots of green spaces for families to explore, with parks and woodland trails accessible from the edges of the village. Balbirnie Park even includes a golf course, with 18 holes and a welcoming clubhouse, ideal for weekends spent on the green.
A nearby craft centre makes a stunning trip out, featuring independent crafts workshops and showrooms of jewellery, leatherwork, glass blowing and decorative ironwork.
Markinch is home to a local primary school, with other schools easily reached in nearby Glenrothes. The railway station makes it easy to reach towns and cities nearby, like Dundee and Kirkcaldy.
Leven

Leven is another seaside town in the east of Fife. Leven sits in a beautiful location, with a long sandy beach and easy access to the Fife coastal path for walks. Kids will enjoy activities like crazy golf on the beach and a fair that sets up in the summer.
For adults, Leven is home to another of Scotland's best golf courses - Lundin Links. This golf course used to be one of the qualifying courses for the Open Championship and is notoriously challenging, allowing golfers to really hone their technique.
Leven is a great spot to buy in at the moment, with a great deal of investment being directed into the area by the local council. There are plans to create stronger transport links, including reopening the railway and extending the current bus service.
Fife is home to some of the best towns to live in Scotland, all of which are family-friendly, with so many activities within easy reach. If you want to live close to the coastline, with beautiful beaches at your doorstep and a vibrant local community, these towns are ideal spots to make your home in Scotland.
Are you looking to move to Fife? Check out our beautiful developments situated in Fife and contact us to arrange viewings.