A guide to Fife, UK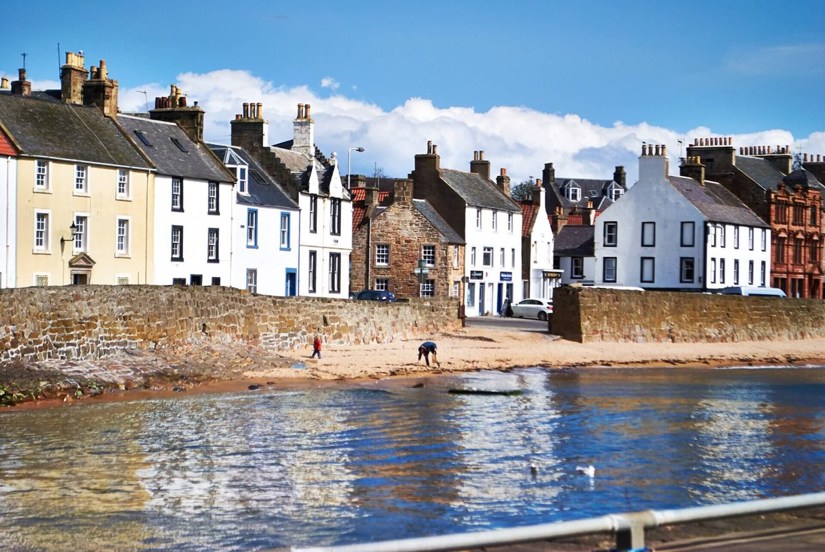 Fife, UK is a popular region in Scotland that is well known for its country and coastal settings. Fife is well connected to neighbouring cities including Edinburgh, Glasgow and Dundee, and with plenty of things to see and do, it is an exceptional part of the world to call home. 
Campion Homes is based in Fife so we know this area well and have lots of top tips on where to visit, so we have put together a guide of the best things to see and do in Fife, UK.
Historical hidden gems
Culross

The picturesque village of Culross is a must-see destination for any visitors to Fife. Its charming cobbled streets have appeared in the hit TV series Outlander and it is home to Culross Palace, an intriguing mustard-yellow building full of secret passageways and beautiful painted ceilings.
For great views of the village from above, stop in at Culross's 13th century abbey, which is set on a steep slope.
St Andrews

Possibly the best known of Fife's towns, St Andrews is home to some fascinating historical sites. St Andrew's Cathedral is a stunning ruin that displays the intricacies of what was once Scotland's largest and most magnificent church. Head up to the top of St Rule's tower for a brilliant view over the town.
St Andrew's Castle has a fascinating history, dating back to the 13th century. It is well worth a trip to the castle's visitor centre to discover its gruesome history, including the infamous 'bottle dungeon' and the true story of its 16th century siege tunnels.
Fife Folk Museum

Tucked away in the village of Ceres is the Fife Folk Museum. Offering an insight into our region's past, the Museum is overflowing with artefacts from Fife's history. You can find out how people used to live, with displays such as the cottage room giving an idea of what life was like for weaving families in the 1800s.
Plus, there is a brilliant café on site, serving all manner of delicious savoury and home-baked sweet treats that will help you refuel after all of your exploring.
East Neuk

In the East Neuk of Fife, you will find a trail of historic fishing villages leading up the coast of the Firth of Forth. The East Neuk, which includes villages like St Monans, Pittenweem, Crail, Anstruther and Cellardyke, offers a fantastic glimpse into Fife's past and how people made a living in these fishing communities.
Enjoy some delicious seafood, take a stroll along one of the many beautiful beaches and admire the charming architectural features of the old fisherman and merchant houses as you explore this lovely corner of Fife.
Where to eat
The Peat Inn

This Michelin-starred restaurant is a real treat for food-lovers and is very popular thanks to its delicious seasonal menu and unpretentious dishes. Estimated to have been built in the mid-1700s, The Peat Inn also offers accommodation that can be combined with restaurant dining for a special culinary experience.
Anstruther Fish Bar

Famed across Scotland for its fish and chips, Anstruther Fish Bar's reputation is well deserved. With a long reel of awards under their belt, they get their fish fresh from the market every morning, maintaining a focus on quality and sustainability.
It is not just fish and chips they offer – try their prawn and hot smoked salmon salad or dressed Scottish crab for something different.
The Lobster Store

Navigate your way down a steep cobbled street to the harbour in Crail and you will find The Lobster Store. This low-key seafood shack serves freshly prepared crab and lobster that has been locally caught and is one of the East Neuk's best kept secrets.
Natural wonders
 
Fife Coastal Path

Stretching the length of 117 miles from the Firth of Forth in the south to the Firth of Tay in the north, the Fife Coastal Path offers a variety of routes that allow walkers to experience the rugged beauty of Fife's coastline.
The Scottish Deer Centre

For a glimpse into the wild past of Fife, take a trip to The Scottish Deer Centre. Although they have 13 species of deer, they are also home to other creatures that used to roam throughout Scotland, such as wolves, lynx and bears.
Tentsmuir National Nature Reserve

Perfect for a visit at any time of year, Tenstmuir National Nature Reserve is a beautifully unspoiled area at the most easterly tip of Fife. Birdwatchers will be delighted at the range of seabirds and waterfowl and if you are really lucky you could even spot a seal.
The reserve also includes Morton Loch, where you can stroll along the forest trails on the lookout for elusive otters.
Cambo Gardens

If you like your nature to be a little tamer, head to Cambo Gardens. This incredible walled garden contains a spectacular display of flowers, plants and trees, all artfully arranged along winding walkways.
Beaches

Fife boasts Scotland's highest number of award-winning beaches and once you visit one you will soon see why. Whether it is the soft sand and blue sea of Burntisland Beach or the vast expanse of West Sands in St Andrews, you are spoiled for choice with beaches to visit in Fife.
Well-connected
 
Fife offers visitors and locals alike excellent transport links.
The A91 and A92 run through the heart of Fife, making it easy to travel by car throughout the region. Plans have also now been approved for the re-opening of the Levenmouth rail link, which will extend the Fife Circle line by 5 miles.
Fife is a well-connected region that makes travelling effortless and with Campion Homes locations near to major transport links, it is easy to enjoy this beautiful part of Scotland.
If you would like to learn more about our beautiful developments or arrange a visit, get in touch with our team today.