Secured by Design Gold Accreditation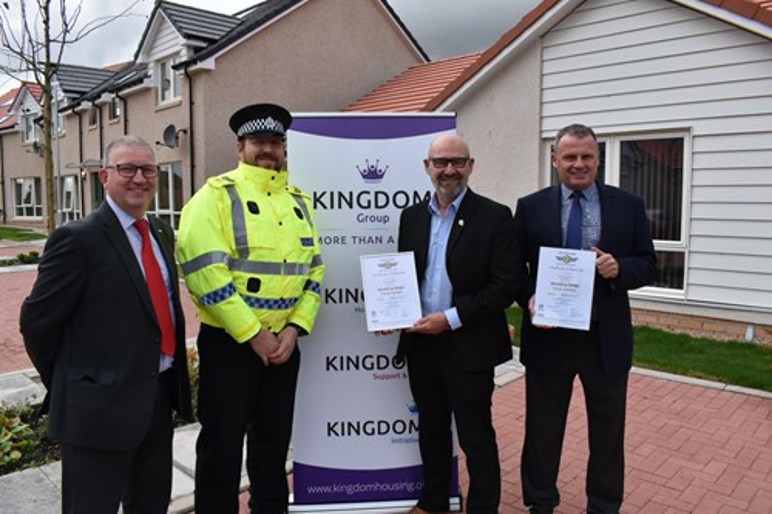 Our latest collaboration with Kingdom Housing Association has been awarded top honours from Police Scotland, receiving 'Secured By Design' gold accreditation.
SBD is a national police initiative that improves the security of buildings and their immediate surroundings to provide safe places to live, work and visit. Campion Homes developed 25 new homes at Cupar Muir on behalf of KHA, a range of 2, 3 and 4 bedroom houses.
Dougie Herd, Joint Managing Director of Campion Homes, said: "Nothing is more important to us than the safety and security of our houses and of the tenants who call them home. The evidence is clear, Secured By Design has a very real positive impact on the number of crimes recorded and that, in turn, has a very real positive impact on people's lives. We're proud to receive Gold Secured By Design for the development at Cupar Muir."
Bill Banks, Kingdom Group Chief Executive, added: "We couldn't be happier with the standard of homes built for us by Campion Homes at Cupar Muir. The setting is idyllic and I know our tenants will be able to enjoy their safe, warm and efficient home for many years to come. We have been developing to Secured by Design Standards since 1997 and the enhanced safety and security standards provided are appreciated by tenants.
Well done to everyone involved!
Additional