12 Days of Giving This Christmas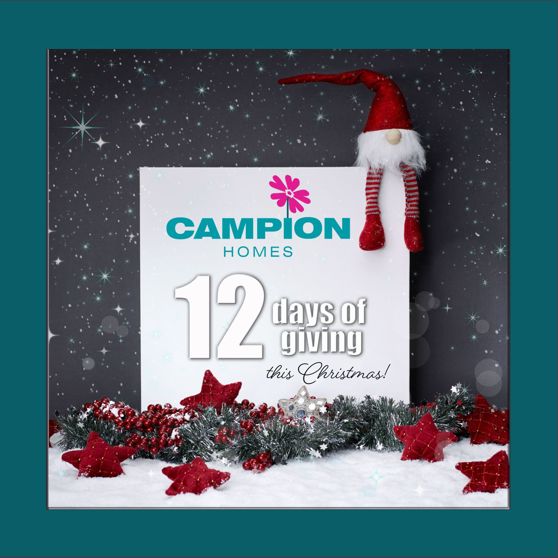 Giving back to local communities within the surrounding areas of our developments, we were delighted to launch our 12 Days of Giving campaign over the festive period.

For 12 days throughout December, Campion Homes pledged to make contributions to our chosen charities. Smaller charities are vital to their local communities and we wanted to raise awareness for their cause.
The following all received a donation from us:
Link Living "Sponsor the Sparkle Campaign"
St Ninian's RCPS and Nursery
Star Primary School
Torryburn Primary School & Nursery
The Boomerang Centre, Dundee
Guardbridge Primary School
Angus Housing Association "Christmas Cheer Initiative"
We also supported Radio Forth's Cash for Kids Mission Christmas campaign by collecting gifts from our team as well as raising funds.
Additional