Our favourite interior design trends for 2021
Our favourite interior design trends for 2021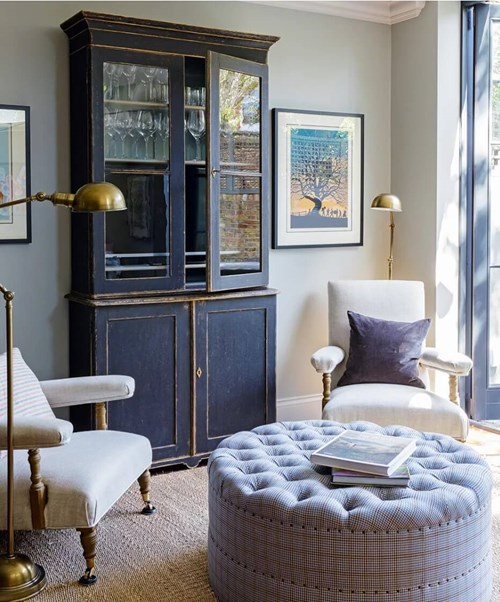 Image credit: Mark Bolton Homesandgardens
At Campion Homes, as new build homes developers, we always stay updated on homes and interiors trends. It helps us update our bespoke Choices Suite and ensures we can always provide the latest design touches to help make your new house a home! 
Here are the interior design trends for 2021 that we have been eyeing up. We hope that they will give you some design inspiration and fresh ideas for DIY and decorating in coming months! 
 
The return of shabby chic 

Shabby chic has long been a favourite amongst the interior design clique, but it has truly returned with a vengeance and a slightly more refined update for 2021. 
This kind of rustic-luxe look is all about mixing textures, colours and styles to create a space that feels modern yet contains some home comforts. The key here is ensuring your décor isn't too polished – pieces using reclaimed wood, like this coffee table from Wayfair, work especially well for this trend. Another good example is the image below where a mix of textures and styles combine together.
If you want to embrace this trend, we recommend putting on display some eclectic décor - the gallery wall is one way to incorporate this into your home. Desenio even have an online tool for creating your own gallery wall, so that you don't have to guess if prints will work well together. Just remember, the more mismatched the better! 
This trend also ties into one of the biggest fads from 2020 – cottagecore. It is all about embracing slow living, delving into country cottage interiors with gingham, checks and florals aplenty. The cottagecore craze doesn't seem to be going anywhere this year, with people turning to this comforting trend as an antidote to tumultuous times. See @me_and_orla  or @kateyoungdesign on Instagram for inspiration! 
Grounded tones  

Earthy hues are on the hot list for 2021. Dulux named Brave Ground as their Colour of the Year for 2021,  describing it as "warm, earthy tone, it creates a feeling of stability, growth and potential; and provides a firm foundation for change and creativity in your home."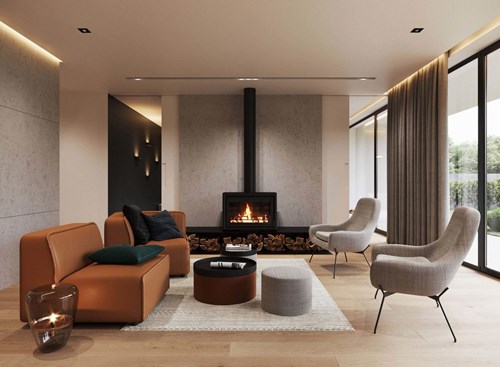 Image credit: Hommes Studio
These muted yet warm tones are perfect for creating a sense of comfort and injecting a welcoming warmth to rooms – exactly what we need for this rollercoaster of a year so far! These tones work well for any space, from kitchens and living rooms to bathrooms and bedrooms. 
Wonderful wood panelling  
Another one of our favourite interior design trends for 2021 is wood panelling, which is trending in a big way. It offers an interesting option for those looking to refresh their walls, beyond just another lick of paint. See @lydiamillenhome for ideas!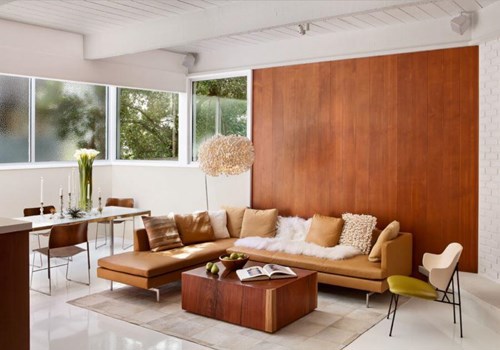 Image credit: Decoist
Wood panelling looks fresh and modern whilst retaining a cosy atmosphere and adding a period touch – we recommend considering this for your living room or bedroom! 
A focus on the home office 
 
With more people working from home than ever before, it's no wonder that the home office has become an interior design touchpoint. The room that was once neglected has become the space in which we spend the majority of our weekdays, so it makes sense for it to have an upgrade this year. 
Forget the usual black foam-topped swivel chair and invest in a quality, attractive seat that will do your back and your interior design credit wonders. We love this plush bright option from Homary,  and we just want to sink into this dreamy pastel option from Anthropologie.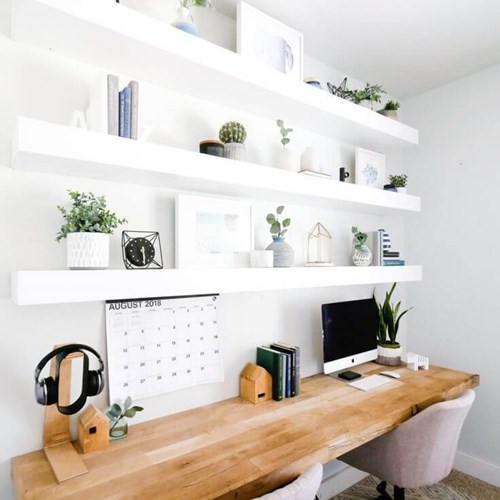 Image credit: Pinterest
Even if your home office is also your kitchen table, there are some quick fixes that can turn it into a practical workspace. Don't underestimate the power of a good table lamp with an LED lightbulb, for essential good lighting for Zoom calls and reduced eye strain. A potted plant can also help jazz up any work table – we love succulents as they are famously low maintenance yet instantly freshen up any space.  
Campion Homes is there to help you every step of the way when buying your new build home. You can view our full range of developments here and you can get in touch with our team if you have any queries.