How to create a picture-perfect home
How to create a picture-perfect home
As we live a significant part of our lives online during lockdown there is perhaps a pressure to have an 'Instagram-able' home that we can share with friends and family via the Zoom and HouseParty. 
Without doubt, our homes are increasingly in the spotlight as we have virtual guests and colleagues around to our houses through online video calls. People have even started going on 'virtual dates' where they spend a while talking to someone who they may not have met in person before! 
Because of all this, those that were previously not too concerned, will want to know how to make their homes look picture-perfect and ready for the world of online media. Here are some ideas…. 
'Staging' the home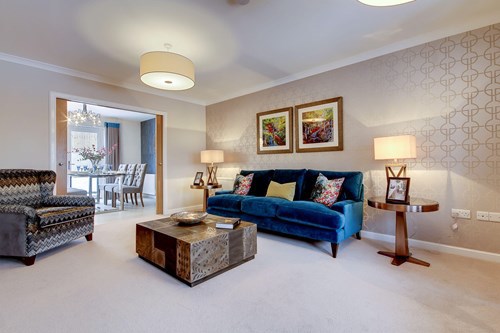 Before you reveal your home to work colleagues or friends, it is important that it is looking its best. Make sure to remove any unsightly objects and clutter from the frame – for example things like bins, cleaning products and dog food bowls. 
To show your home in tip-top shape, strategically place feature objects, like flowers and other decorations, behind you. This creates a pleasant background for the viewer and highlights your favourite parts of the room. 
You could try putting something in the background that says something about yourself – maybe your favourite book or a musical instrument you play – to spark a conversation and show off your personality and hobbies. 
Lighting
During the day, try to sit somewhere where there is a source of natural daylight. But be careful to not sit with your back to the window, as this will cause your home to be backlit – people will not be able to see you or home, just shadows!  
In the evening, overhead lights are not the best for lighting up your calls. Instead, use well-positioned lamps so that your home looks cosy whilst emitting a flattering, pleasant light source.   
Sky lights, such as those in our Bryony Meadows Forsythia homes living rooms, offer a perfect source of ceiling lighting that is not directly overhead, so ensures your home is always highlighted in the most flattering light. 
Accessorise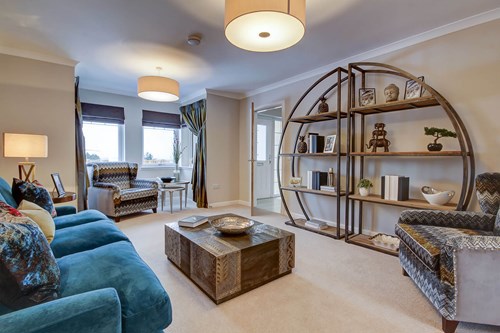 If you live in a modern home, there can often be the temptation to keep your décor to a minimum. However, the paired-back look of modern and new build homes naturally lend themselves to vibrant décor.  
Don't be afraid to bring in bold home accessories to breathe life into your home and show off your personality and style. You can look for inspiration anywhere to help revitalise your tableware, furniture, wall hangings and other key pieces in your home. 
 If you are in need of some ideas on how you can do this, you can take a look at our blog on how to make a new build home your own. 
Take a look at Campion Homes' beautiful developments in great locations or get in touch with a member of our team to arrange a viewing.